14-Apr-2017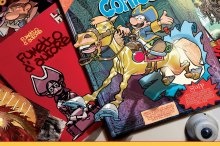 Torino Comics, from April, 21st to April, 23rd 2017: an event for lovers of comics, manga, cinema, games, videogames and more. The 23rd edition of Torino Comics has something for everyone. The ideal place for collectors and cosplayers.
For more information: www.torinocomics.com
And while you are in Turin, why not combining it with one of our standard courses ?